12 tags
CIRCULATION(S)
Only in its second year, CIRCULATION(S) is a festival dedicated to emerging European photography, held in the rather idyllic setting of the Jardins de Bagatelle in Paris. On opening day, a throng of photography professionals and amateurs alike milled around the two lovely buildings, taking notes and munching Haribo sweets, which was all very jolly. However, what remains from this festival is not...
8 tags
Akiko Takizawa - Over the Parched Field
Hidden behind the anonymous stucco facade of a Regents Park Inner Circle villa, Akiko Takizawa's first solo show, held at the Daiwa Foundation in London, is anything but anonymous. In fact, Takizawa's images are highly personal compositions, emotionally charged yet containing within them a strange distance and a darkness, which may not be altogether surprising given that their main...
6 tags
The Beanshoot Awards
So, friends, it's been a while, hasn't it? A whirlwind of activity, lots of transatlantic crossings, some amazing shows, lots of brilliant people, and, oh! the food! But this isn't a food blog (though who knows what 2012 will bring) so, to belatedly borrow from the genre of the "Best of 2011", here are the wildly subjective 2011 Beanshoot Awards, presented in no...
4 tags
The Beanshoot questionnaire – Robert Clark
Robert Clark is a Brooklyn-based photographer who works with National Geographic very regularly. He is fascinated by the story of evolution, and this is felt in his work, the grand scale of which depicts the minutiae of life on earth. What initiated your interest in photography? I first started shooting photos when I was 15 years old. My dream was to work at Sports Illustrated. After University...
4 tags
The Beanshoot Questionnaire: David Chancellor
To celebrate my first (official) day at INSTITUTE, I am launching a series of Beanshoot Questionnaires featuring INSTITUTE artists, beginning with David Chancellor, a British artist who fell in love with the land and the light of South Africa. He makes long-term documentary projects that have majesty and depth, and his photographs are subtle whilst striking. His 'Huntress with Buck'...
5 tags
Personal mythologies: war, balloons, poetry.
©Simon Norfolk/nbpictures Simon Norfolk is a recurrent personality on this blog, as some of you will know. I remember the first time I saw his Afghanistan work: in a hot-off-the-press issue of the sadly now defunct, but still legendary, Portfolio magazine. I remember where I was standing, as I leafed through the magazine, eager to devour it as quickly as I could before returning to savour...
6 tags
The Beanshoot Questionnaire: Zed Nelson
Zed Nelson is well-known for his immersion into his projects, and using his commitment to photography to explore political issues in depth. His project Gun Nation explored the huge, white, middle-class, suburban American society that buys and sells weapons. In the latest installment of the Beanshoot Questionnaire, he talks about his recent book Love Me, an incredible project that documents the...
6 tags
8 tags
Firecracker
Despite having received the invitation and put a note in my diary, I completely forgot it was the Deutsche Boerse Prize tonight, and instead attended the first Firecracker event, hosted by its founder Fiona Rogers (of Magnum) at the Apple Store - and it was a joyful, if completely unplanned, decision. Firecracker is a new organisation which aims to promote European women photographers, and the...
8 tags
A Chicago Fairy Tale: Vivian Maier and John Maloof
The fairy tale story of the discovery of the Vivian Maier archive by John Maloof made a lovely end to the Format 2011 conference. A good yarn, the story begins in Chicago, in 2007, with successful estate agent John Maloof discovering a box of work by hitherto-unknown photographer Vivian Maier in an auction whilst looking for documents about the local history of his area. This box of work sets...
8 tags
Connected: Nate Larson and Marni Schindelman's...
Photographic duo Larson and Schindelman won the Blurb Award for "Best New Idea / Work in Progress" last night. They make incredibly compelling work based on data streams which they collect, analyse, and use as the basis of their photographic work; the current project sees them take photographs of the geographical locations from which tweets were sent. They see their work as akin to "historical...
10 tags
Photography in Africa: Mark Sealy at Format 2011
Mark Sealy, director of Autograph, on photography in Africa, speaking at Format 2011 Conference. Questioning the validity of the European perspective on African photography, and rejecting it as a Conservative curatorial view which frames the work within an all-encompassing and distinction-less 'African' class, Mark Sealy called for a re-examining of African photography. He advocates paying close...
6 tags
Format conference - part 2: Bruce Gilden and Amy...
"Sometimes people like to be paid attention to, OK?" exclaims Bruce Gilden at the beginning of his talk, in answer to the question he is often asked: why take pictures of people with "peculiarities? Presenting a retrospective slideshow of his work, from his early Coney Island images, his trips to Haiti and his recent commission to photograph the streets of Derby, in his drawling...
10 tags
Format conference - part 1: Sophie Howarth & Sara...
Format international photography conference, part 1: Sophie Howarth & Sara T'Rula on Street Photography Now followed by Nick Turpin, then Yumi Goto Sophie Howarth & Sara T'Rula took us on a case study journey to examine the relationships between social media and street photography, borne out of the Street Photography Now book and the question of how to give life to the project beyond the...
And now the amazing Brian Griffin: "I've been a photographer for 40 years and it's painful!"
Oh it is the amazing Joel Meyerowitz giving a speech. "Every single person with a camera in their phone here can take a picture and add to this long history of street photography."
8 tags
From still to moving and back.
Ed Clark's work was the last I showed at the ASA Collective last month (for various reasons, it cannot be shown on this blog). It also closed the evening, and it's a striking piece, from a series featured previously on Beanshoot Pictures (http://beanshoot.tumblr.com/post/1582294239/edclark). Ed sourced tracks used for sleep deprivation or interrogation at Guantanamo which would be...
7 tags
8 tags
Watch
Last week I was invited to help curate a slideshow with the lovely ASA Collective: initiated by a trio of photographers, the collective aims to regularly show the work of 10 to 12 photographers in an informal - but critical - slideshow format. The evening was a testament to the deep commitment that photographers make to produce their work: often self-funded, they return to places and spaces time...
5 tags
The Beanshoot Questionnaire: Karen Knorr
Karen Knorr, a photographer based in the UK, makes deeply intriguing work, staging animals in grandiose contexts: these images hold a mesmerising allure, with the oppositions they convey bringing to the fore questions about our place in society and highlighting the relationship between the spaces we evolve in as humans and our own self-perception. In the third issue of the Beanshoot Questionnaire,...
4 tags
10 tags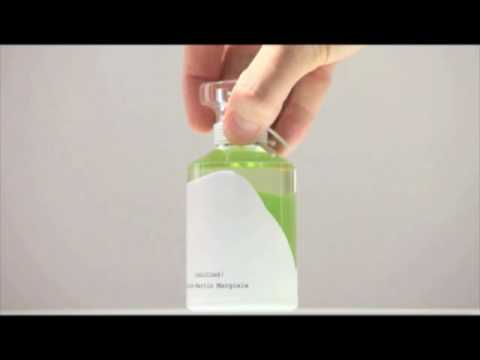 10 tags
Bucking the trend: Anton Corbijn's "The American"
Sometimes, there seems to be no higher compliment for a photographer's work to say that it is very filmic, or cinematographic. A growing number of photographers take their cue from the likes of Gregory Crewdson and Jeff Wall, who, famously, use film-making techniques, and especially complicated lighting rigs, to replicate the aesthetics of cinematography in their work, and to create the...
9 tags
Personal mythologies: mirrors, me, you
There is an album of photographs that lives in my mind. It is entirely virtual and composed of many seemingly unrelated images: family snaps, archive prints from newspapers, postcards, pieces from the gallery wall. Although utterly disparate, these are pictures that have become so important to me that they now seem as inseparable from my visual make-up as the markers in my DNA. I don't...
8 tags
The Beanshoot Questionnaire: Ed Clark
Engaged and engaging, Ed Clark's Guantanamo series are thorough and patient documents, where the finely crafted images reveal a performative approach to photography: the "disjointed narrative aims to convey the sense of disorientation and dislocation central to the daily experience of incarceration at Guantanamo". His book Guantanamo: If The Light Goes Out, was recently...
6 tags
Outside In: Stephen Gill at the Brighton Photo...
The camera as hoover? Yes, that's exactly what Stephen Gill does with his camera in his commissioned piece for the Brighton Biennial. Collecting found objects (flowers, seaweed, hairpins, sweet wrappers, false eyelashes, tiny insects) which he then inserts into his equipment before taking a shot, Stephen's images are compositions that show the macro photography of the small objects...
5 tags
The Goddess of Small Things
Rinko Kawauchi in conversation at the Japan Art Foundation Taking pictures every day for years, Rinko Kawauchi isn't an artist who sets out with the idea of making work, she "just takes pictures". As she says, what she's trying to to do with her books is to put together snapshots of daily life to show her world view. And her world view is what she is famous for:...
5 tags
The Beanshoot Questionnaire: Simon Norfolk
Simon Norfolk's beautifully crafted images address the polemics of structures of power. In the first issue of the Beanshoot Questionnaire, he gives us a peek at his most recent project documenting the launch of the one of biggest satellites ever conceived, and tells us how he continues to point the finger at "lying bastard politicians". What was your first encounter with...
7 tags
Personal mythologies: of pumpkins and crayolas.
There are some visions that remain etched across the retina long after they've been observed; there are photographs that can't be shaken off, or bumped out of memory by new ones. Everybody's brain contains a collection of these sticky pictures, images that become unique reference points in each of our personal histories. Joel Sternfeld's American Prospects, and his...
7 tags
Adventures in publishing: Laura McPhee's Guardians...
Whitechapel Gallery was a busy, hustling place, for the preview of the London Art Book Fair. In amongst the jostling bodies, a tranquil space: an oversized book of prints by Laura McPhee. In the grand American tradition of large format landscape photography, the images are beautiful and still, yet full of captivating details and rich colour. These images tell the tale of a devastating fire in...
8 tags
The function of the commission
Bettina von Zwehl and David Robinson in conversation with Anne Braybon at the National Portrait Gallery, 17 September 2010. Bettina von Zwehl, accompanied by her husband David Robinson, gave a talk led by curator Anne Braybon at the National Portrait Gallery, during which she discussed her recent commission from the self-same museum: to photograph a series of Olympic hopefuls in the run-up to...